As part of our efforts to create a worker-friendly environment for a diverse range of employees, we have established systems and structures such as the work-from-home system, the flextime system, and satellite offices that could help reduce the burden of commuting. In FY2019, we participated in Telework Days 2019 organized by the National Government and the Tokyo Metropolitan Government to promote the use of the telecommuting system. We will work to ensure that these systems are used to promote efficient work practices going forward.
As for the management of working hours, we use the work management system to appropriately grasp the actual working conditions of employees and to regularly raise their awareness of working hours, aiming to increase productivity. In FY2018, overtime work hours increased due to the reduction of the prescribed working hours by Idemitsu (7.5 hours/day) and the temporary work load resulting from the management integration. In efforts to improve the workplace culture and promote job satisfaction (page 35), we aim to achieve a work-life balance by reviewing work and improving work efficiency.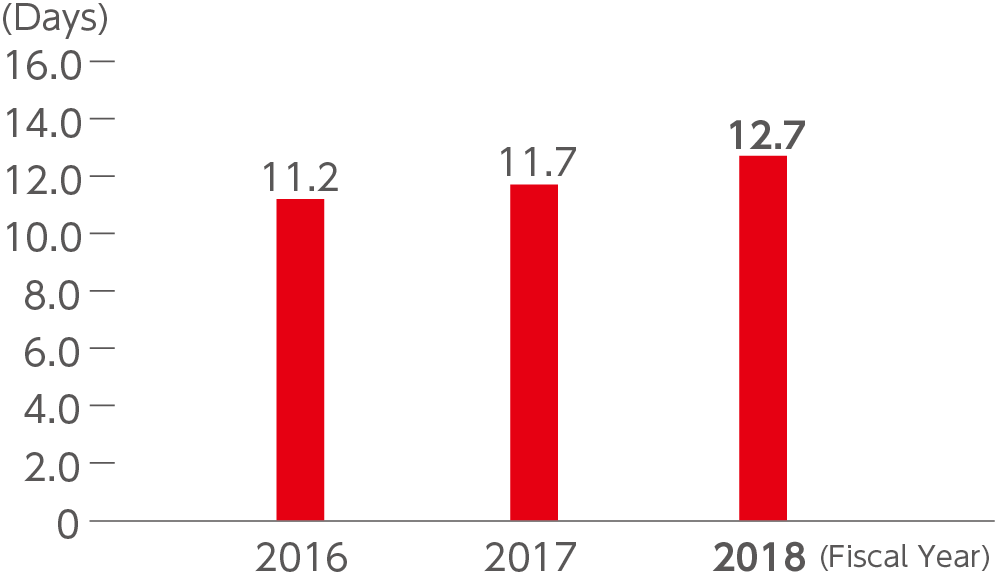 Average usage rate of annual paid leave per employee (FY2018)
| Idemitsu | Showa Shell |
| --- | --- |
| 68.4% | 74.6% |
* Results for Idemitsu and Showa Shell non-consolidated, excluding employees on leave and seconded employees.
* Average usage rate of annual paid leave per employee is the ratio of the number of paid leave taken to the number of paid leave given per year.